IBM Netvista 8305
This page is under construction and is missing some infos I'll add later.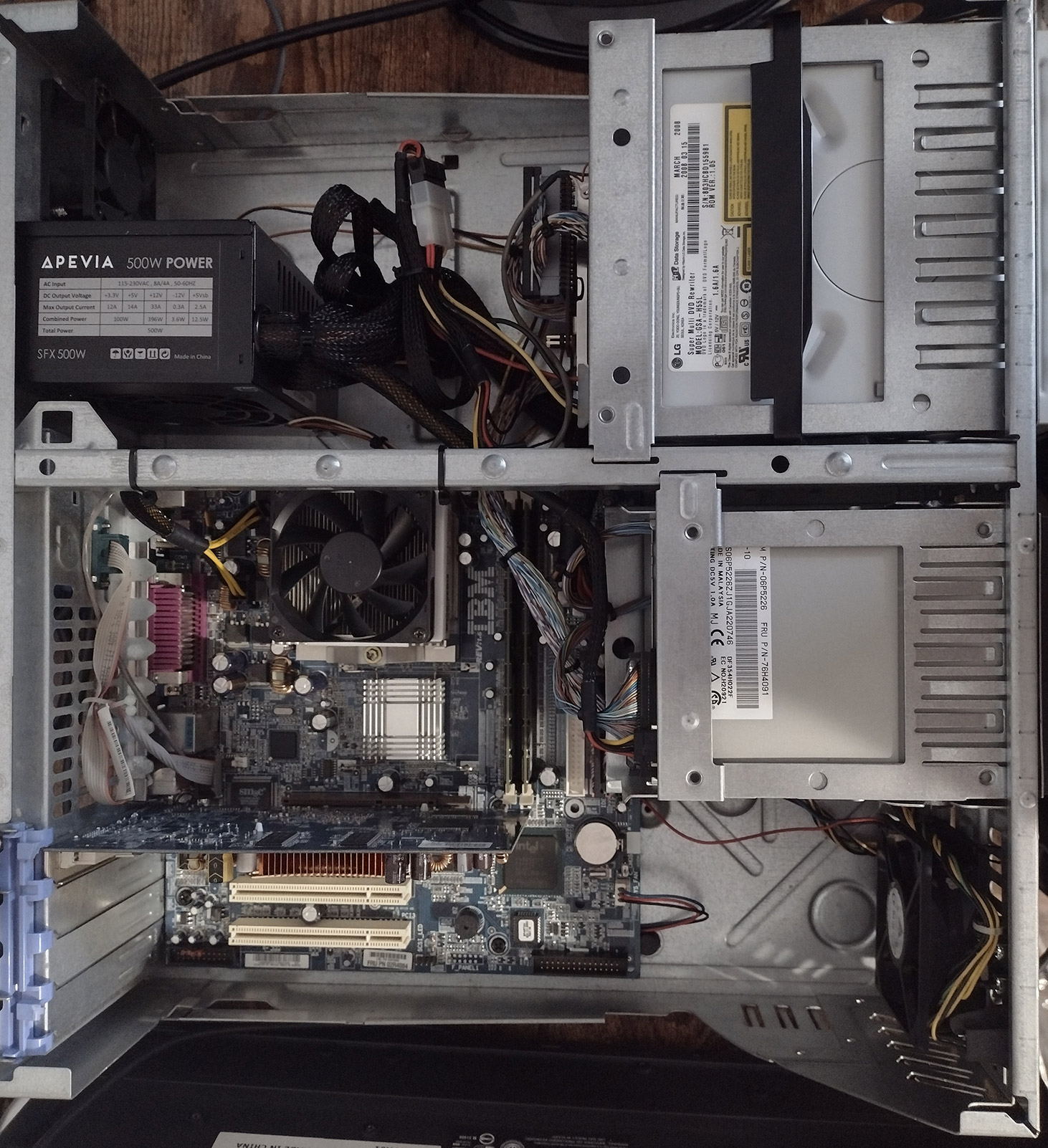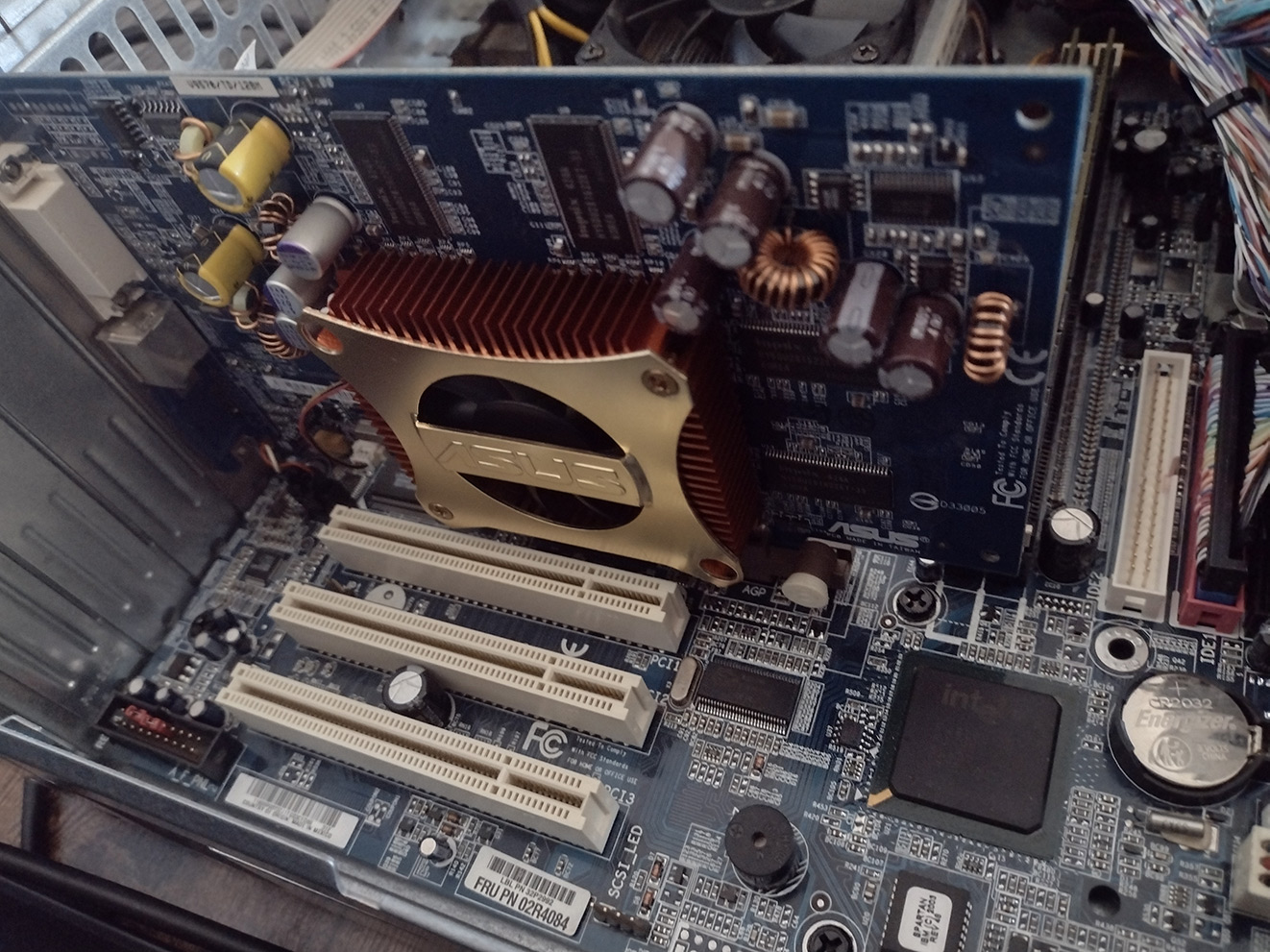 It needs a bit of cleaning ;)
Here we go again showcasing a retro computer, this one's based on an IBM prebuilt.
Hardware:
CPU: Pentium 4 2.4GHz
Motherboard: OEM IBM Socket 478
GPU: ASUS V9570 TD / NVIDIA GeForce FX5700 128MB 128bit
I did not want to go with anything better than an FX series as said cards are definitely more fit for Windows XP, it performs great as long as you're not trying to run DirectX9 titles.
RAM: 2*1GB
Case: OEM
I love the horizontal/htpc form factor, throws you back to the times of computer labs at school.
Power Supply: Apevia SFX-AP500W
The original OEM PSU died the day before I wanted to write this page, this is the only PSU I found that fit and wouldn't cost the same price as replacing the entire machine.
Storage: 512GB SATA WD Blue
Had it on hands, runs great, Windows 2000 isn't limited to 128GB like Win9x systems so I do not have to resort to use a small SSD, anything faster will be bottlenecked by the IDE interface anyways, I use it with this adapter from Startech for compatibility.
Potential Upgrades:
There's not much I can improve without scrapping everything and restarting pretty much from scratch.
This thing runs pretty much anything that was released between 1998 and 2003 and it's all I want from it.